Alexander Palace Time Machine - Book Finder
Svyataya Prepodobnomuchenitsa Velikaya Knyaginya Elizaveta Fedorovna (Holy Revered Martyr Grand Duchess Elizaveta Fedorovna)
by Novospasskiy Monastyr'
136pages
Published: 2009
Genre: Photo album
Publisher: Novospasskiy Monastyr'
Languages: RUSSIAN
ISBN Hardcover: 978-5-87389-037-8
ISBN Softcover: No softcover edition available
Print Status: in print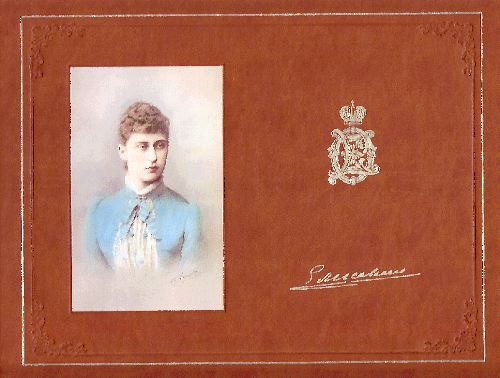 description:
A volume of 185 photographs depicting Grand Duchess Ella Fedorovna, designed to resemble the layout of an antique photo album and bound in imitation leather.
(Title in Russian: Святая преподобномученица Великая Княгиня Елизавета Федоровна)
unique features:
Many previously unpublished images of the grand duchess, both formal and informal, spanning infancy to approximately 1915.
similar to:
Royal Russia: The Private Albums of the Russian Imperial Family

in my opinion:
Attractive, high quality design. Heartily recommended for Ella devotees.
where to find this book:
www.kriso.ee
www.ozon.ru
www.angelfire.com

please let us know if you have discovered other sources for this book
this book profile was written by Sarah Miler