Alexander Palace Time Machine - Book Finder
Na Detskoi Polovine (Toys of the Tsar's Children)
by Ye. F. Vasyutinskaya
143pages
Published: 2000
Genre: Exhibition Catalog
Publisher: Pinakoteka
Languages: Russian
ISBN Hardcover: No hardcover edition available
ISBN Softcover: Unknown
Print Status: out of print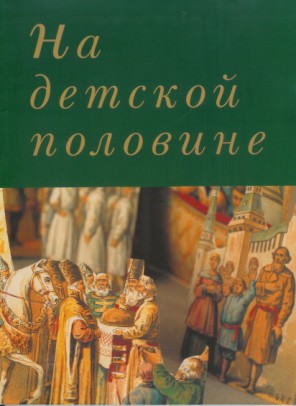 description:
A full-color catalog of the Imperial children's toys, compiled from a Moscow exhibition. Focused exclusively on the children of Nicholas II.
(Title in Russian:

На Деской Половине)
unique features:
Photographs of toys, furniture, clothing, and other possessions of the imperial children, not reproduced elsewhere.
similar to:
Nicholas & Alexandra: The Last Imperial Family of Tsarist Russia
Nicholas and Alexandra: At Home with the Last Tsar and His Family

in my opinion:
A rare and unique insight into the childhood of OTMA and Aleksei.
please let us know if you have discovered other sources for this book
this book profile was written by Sarah Miller