Alexander Palace Time Machine - Book Finder
Scenarios of Power: Myth and Ceremony in the Russian Monarchy ABRIDGED
by Richard S. Wortman
491pages
Published: 2006
Genre: Non-fiction
Publisher: Princeton University Press
Languages: English
ISBN Hardcover: No hardcover edition available
ISBN Softcover: 0691123748
Print Status: in print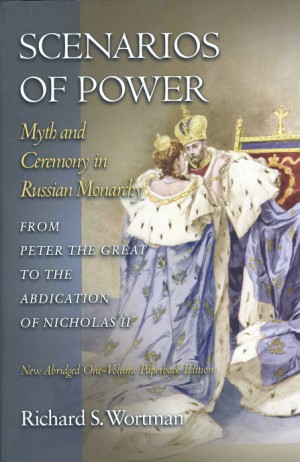 description:
An abridged version of the two-volume Scenarios of Power, covering Peter the Great to Nicholas II.
unique features:
A more affordable, though less detailed, alternative to the original publication.
similar to:
Court of The Last Tsar: Pomp, Power and Pagentry In the Reign of Nicholas II

in my opinion:
A good compromise for those with a small budget and a wide interest!
where to find this book:
www.amazon.com
www.amazon.co.uk
www.angelfire.com

please let us know if you have discovered other sources for this book
this book profile was written by Sarah Miller