Alexander Palace Time Machine - Book Finder
Scenarios of Power: Myth and Ceremony in the Russian Monarchy TWO VOLUMES
by Richard S. Wortman
500-600 eachpages
Published: 2000
Genre: Non-fiction
Publisher: Princeton University Press
Languages: English
ISBN Hardcover: Vol 1: 0691034842 Vol 2: 0691029474
ISBN Softcover: No softcover edition available
Print Status: out of print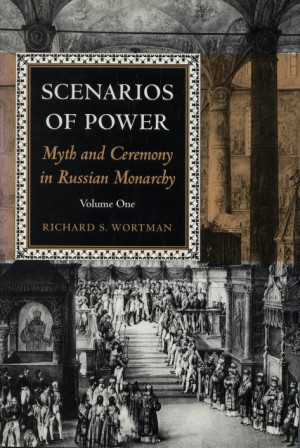 description:
A detailed description of the Russian monarchs and their courts.
Volume 1: Peter the Great to the Death of Nicholas I
Volume 2: Alexander II to the Abdication of Nicholas II
(Email for cover scan of Volume 2)
unique features:
One of the most scholarly and minutely detailed Romanov publications.
similar to:
Scenarios of Power: Myth and Ceremony in the Russian Monarchy ABRIDGED
Court of The Last Tsar: Pomp, Power and Pagentry In the Reign of Nicholas II

in my opinion:
Comprehensive coverage for the most devoted Romanov historians.
please let us know if you have discovered other sources for this book
this book profile was written by Sarah Miller