Alexander Palace Time Machine - Book Finder
Romanovs Revisited: 1860-1960
by David WIlliam Cripps
94pages
Published: 2005
Genre: Photo album
Publisher: Rosvall Royal Books
Languages: English
ISBN Hardcover: 9197567116
ISBN Softcover: No softcover edition available
Print Status: in print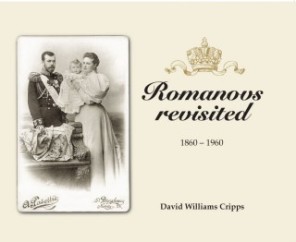 description:
A collection of photos, formal and informal, of the extended Romanov family.
unique features:
Many photos scarce or not seen elsewhere.
similar to:
Camera and The Tsars: A Romanov Family Album

in my opinion:
A surprising number of 'new' photos – perhaps half of them were new to me when I added this volume to my collection of four dozen Roamnov books.
where to find this book:
www.angelfire.com
www.picrare.com

please let us know if you have discovered other sources for this book
this book profile was written by Sarah Miller