Alexander Palace Time Machine - Book Finder
Nikolai II
by Aleksander Bokhanov
208pages
Published: 2000
Genre: Non-fiction with extensive photographs
Publisher: AST PRess
Languages: Russian
ISBN Hardcover: 5780506353
ISBN Softcover: No softcover edition available
Print Status: out of print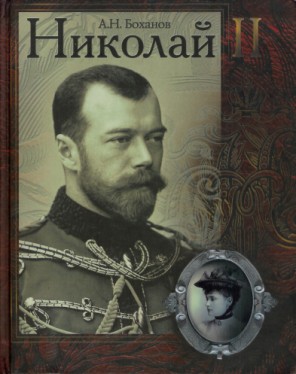 description:
A year-by-year biography, illustrated with photos of Nicholas, his family, possessions, and imperial Russia.
unique features:
A handful of rarely seen photos, such as the Borki train wreck, private rooms of the Winter Palace, and Tsesarevich Nikolai Aleksandrovich (Nixa) and the infant Aleksander Aleksandrovich on their deathbeds.
similar to:
Nicholas Romanov: Life and Death
Romanovs: Love, Power & Tragedy

in my opinion:
A nice complementary volume to Romanovs: Love, Power, and Tragedy, though the photographs are significantly smaller.
please let us know if you have discovered other sources for this book
this book profile was written by Sarah Miller