Alexander Palace Time Machine - Book Finder
Waiting in Tobolsk: The Children of the Last Tsar
by Norman Allen
44pages
Published: 2005
Genre: Drama
Publisher: Playscripts, Inc.
Languages: English
ISBN Hardcover: No hardcover edition available
ISBN Softcover: None
Print Status: in print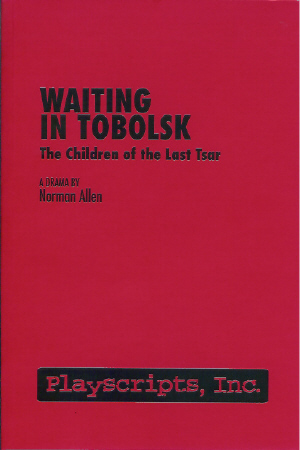 description:
A drama focused on the Tobolsk captivity of Nicholas II's children.
unique features:
Includes parts for Alexei, Alexandra Feodorovna, and a Bolshevik guard.
similar to:
in my opinion:
The best drama on the imperial children. Believeably and sensitively conveys the relationships between OTMAA, as well as their understanding of the circumstances that led to their arrest.
Read a sample here:
http://www.playscripts.com/playview.php3?playid=590
where to find this book:
please let us know if you have discovered other sources for this book
this book profile was written by Sarah Miller